View 3D-Neuronavigation
Deliver highly targeted TMS treatment in clinical practice or research.
Experience the power of precision with the View! 3D-Neuronavigation system. This innovative technology allows you to visualize the electromagnetic hot-spot of the coil in an individual anatomical data record, giving you the ability to stimulate your desired target with unparalleled accuracy. Combining functionality with simple handling, the View! 3D-Neuronavigation system offers intuitive positioning that is both precise and reproducible.
Unlock the full potential of the View! 3D-Neuronavigation system by pairing it with any PowerMAG stimulator and stimulation coil. This system seamlessly integrates with your equipment to provide you with the a complete and professional TMS service.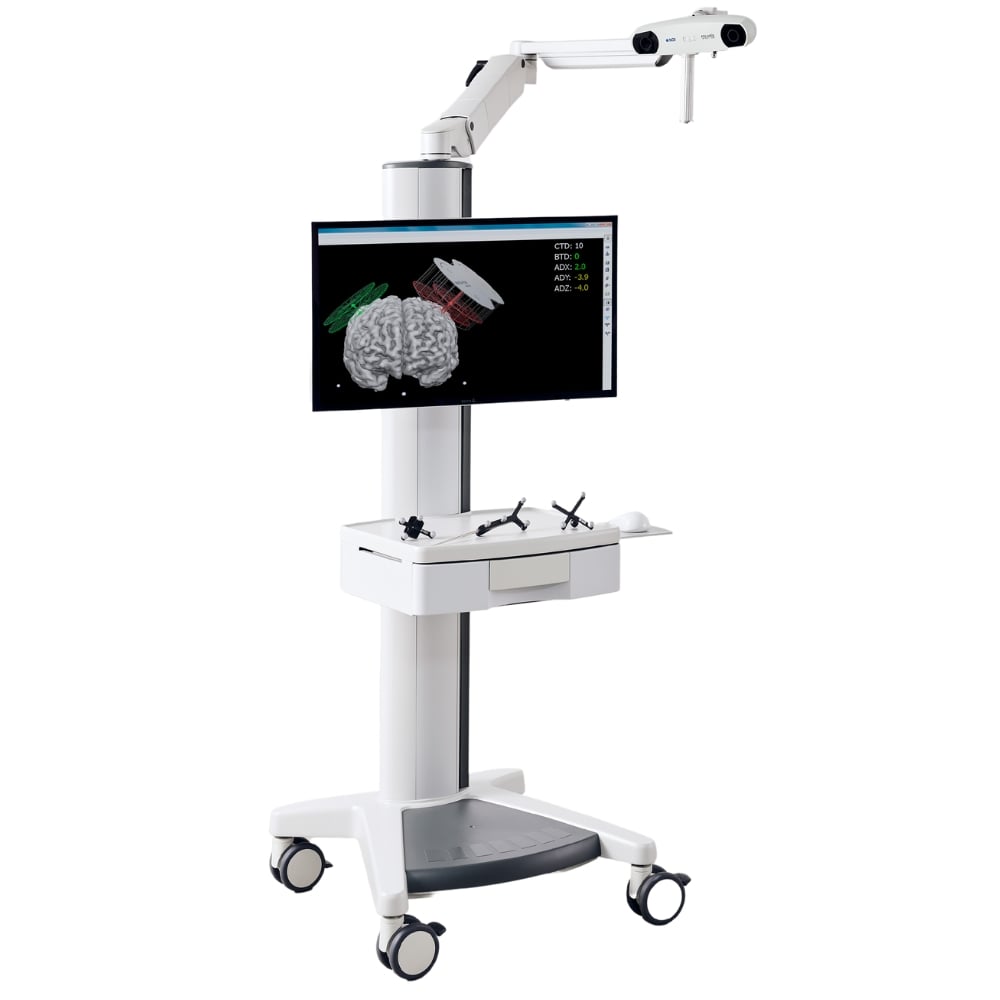 View! 3D Neuronavigation - Images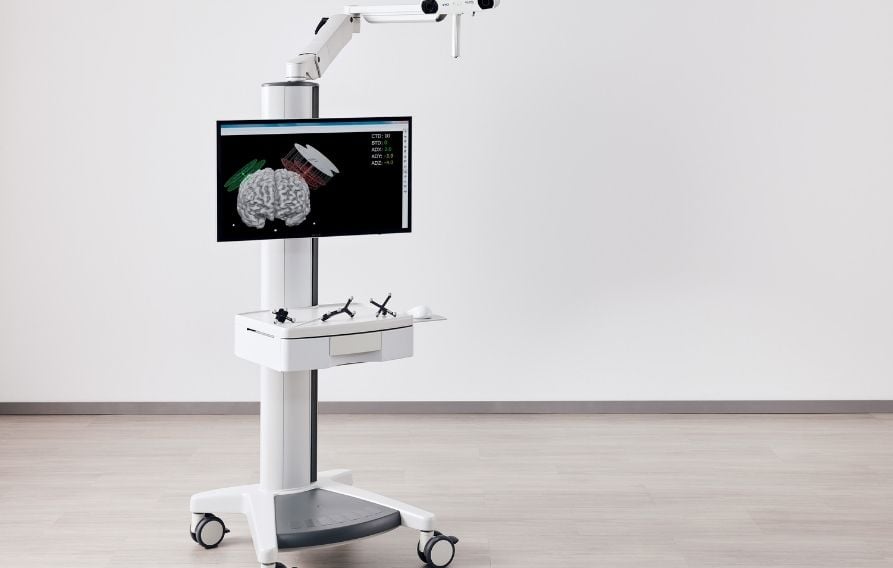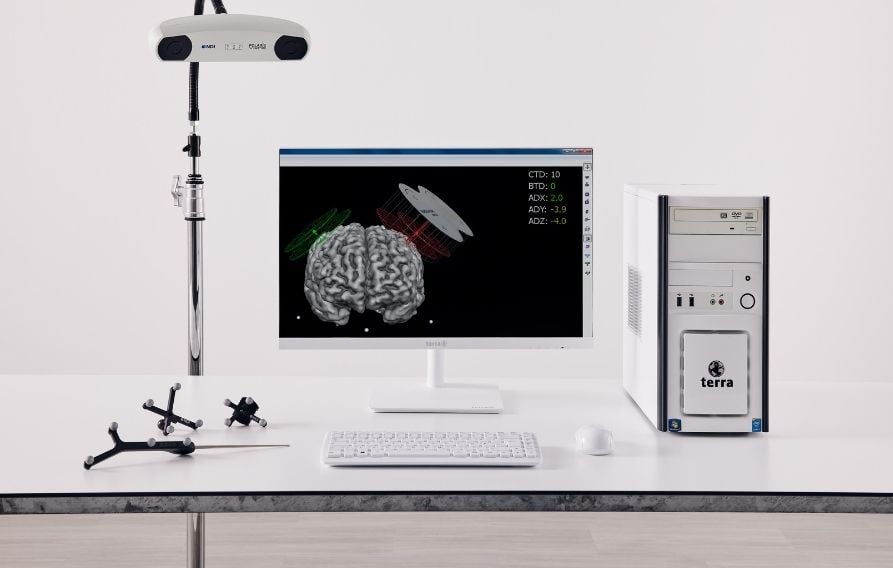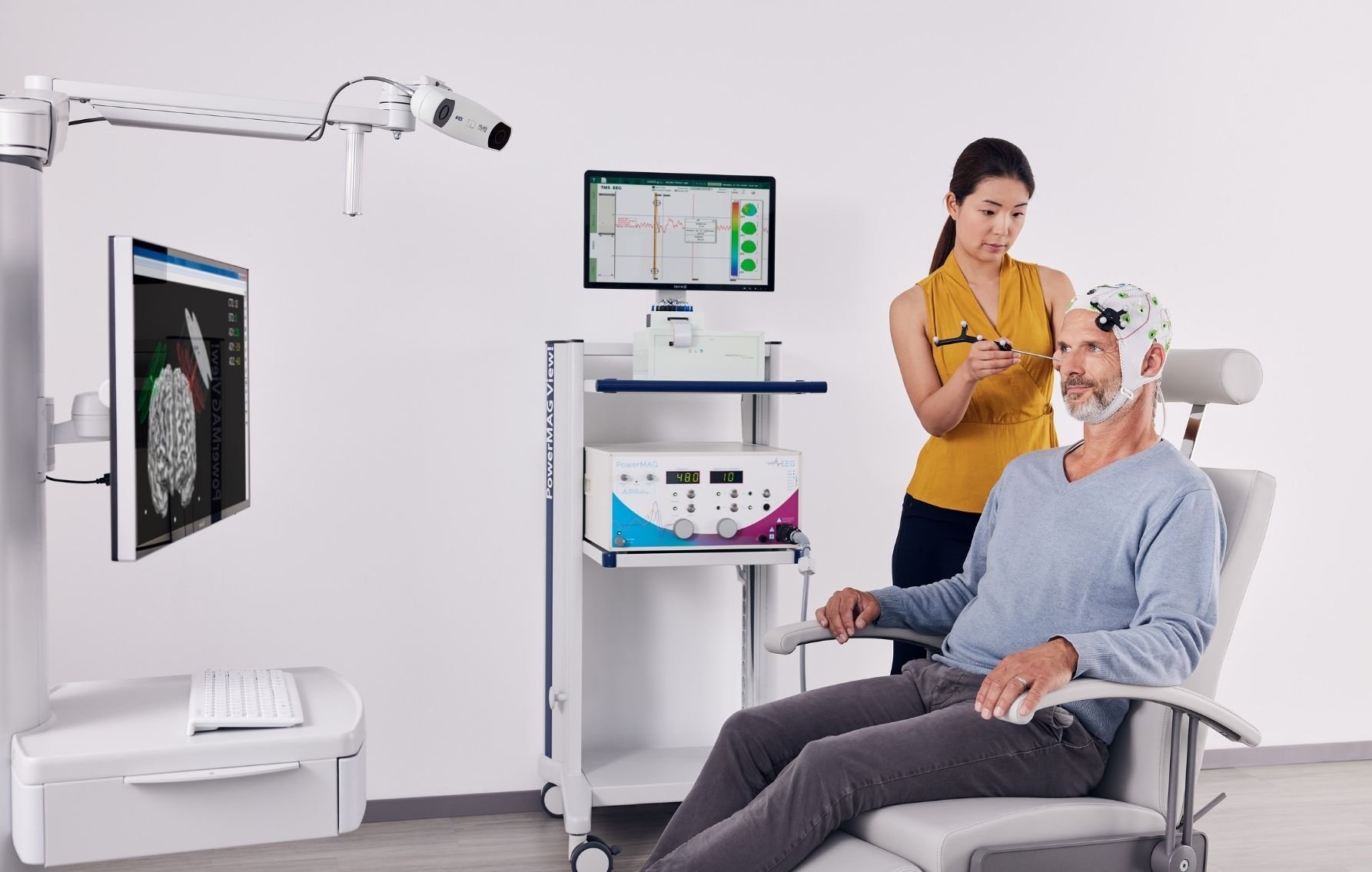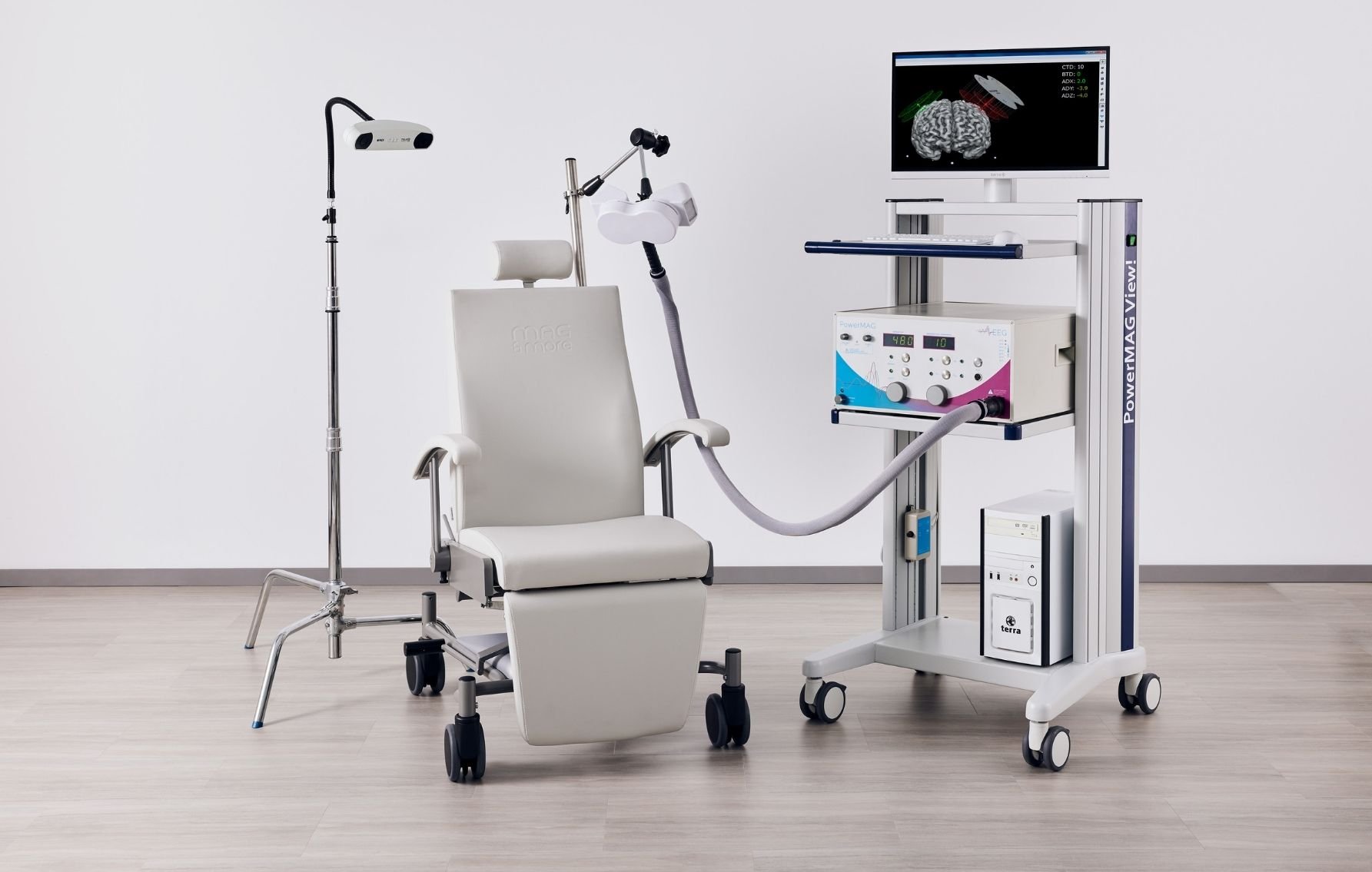 High-precision coil navigation
Real-time visualization of coil and coil movements
6D-position storage and recall
Wirelass infra-red tracking system
Data export for further statistics
Integrated navigation points on all compatible MAG & More coils

Specifications
| Neuronavigation product | PowerMAG View! Integrated | PowerMAG View! | PowerMAG View! exchange |
| --- | --- | --- | --- |
| | | | |
| Characteristic | Mobile navigation TMS | Standard navigated TMS | Software only |
| Individual MRI import | ✔ | ✔ | ✔ |
| Data import (i.e. Dicom) | ✔ | ✔ | ✔ |
| Automatic segmentation and modelling | ✔ | ✔ | ✔ |
| Real-time recording of TMS coil positioning | ✔ | ✔ | ✔ |
| Mobile cart | ✔ | | |
| PC + monitor | ✔ | ✔ | |
| Infrared camera on stand | ✔ | ✔ | |
| Tracking tools | ✔ | ✔ | |