Apollo TMS
Apollo TMS (Transcranial Magnetic Stimulation) Therapy offers a new standard in depression treatment, designed for patient comfort and safety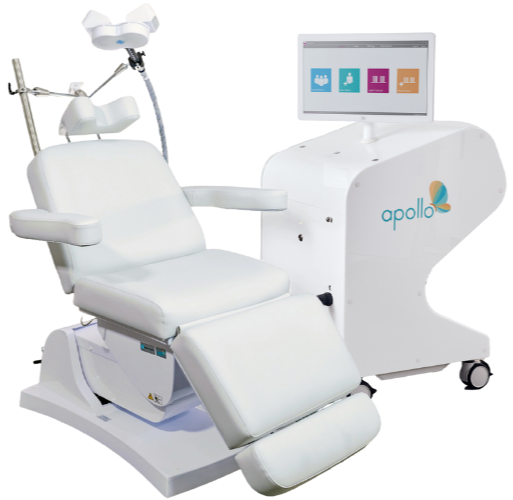 ---
The Apollo TMS Therapy System is designed to make TMS therapy easy and intuitive to use for the operator and accomplishes this with its unique, high-quality design and the touchscreen user interface is inbuilt with user-friendly assistance systems. The design is set up to give the patient an inviting, modern feeling. Full-service packages are available to assist practitioners in day-to-day use.
Streamlined Sessions & Easy to use and handle
Intuitive touchscreen User Interface

Single coil for both MT determination and treatment

Adjustable device positioning enabling multiple configurations

Storage of all patient treatment settings and coil position
Apollo TMS Therapy - Image Gallery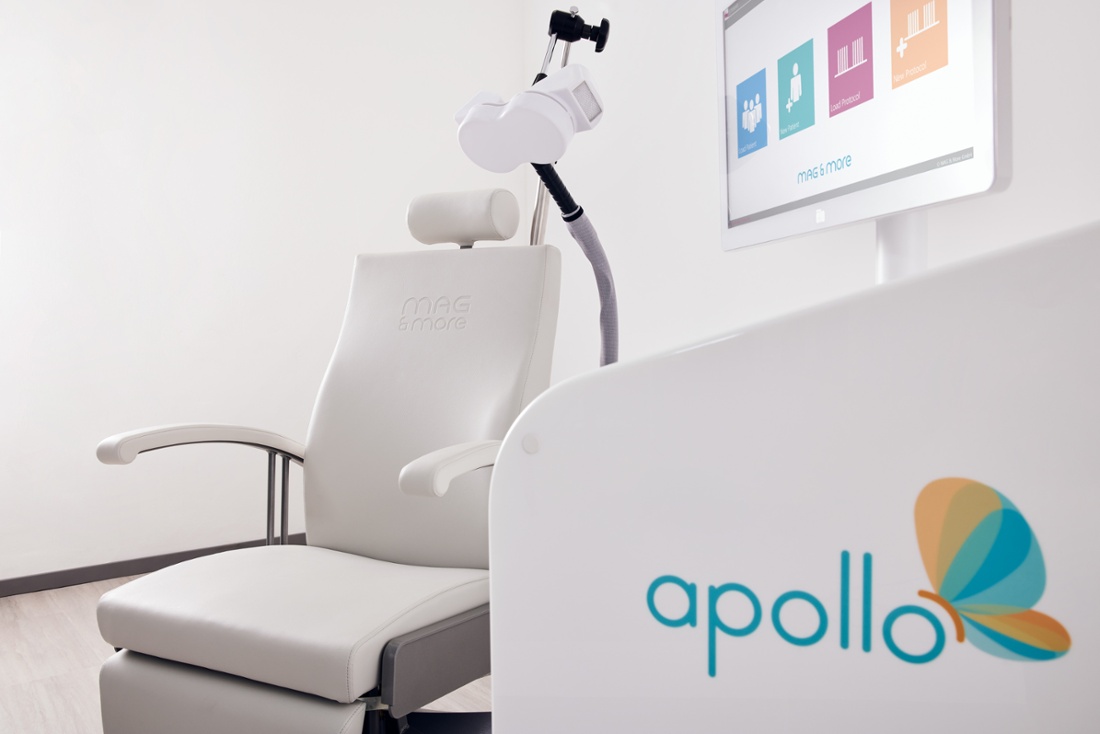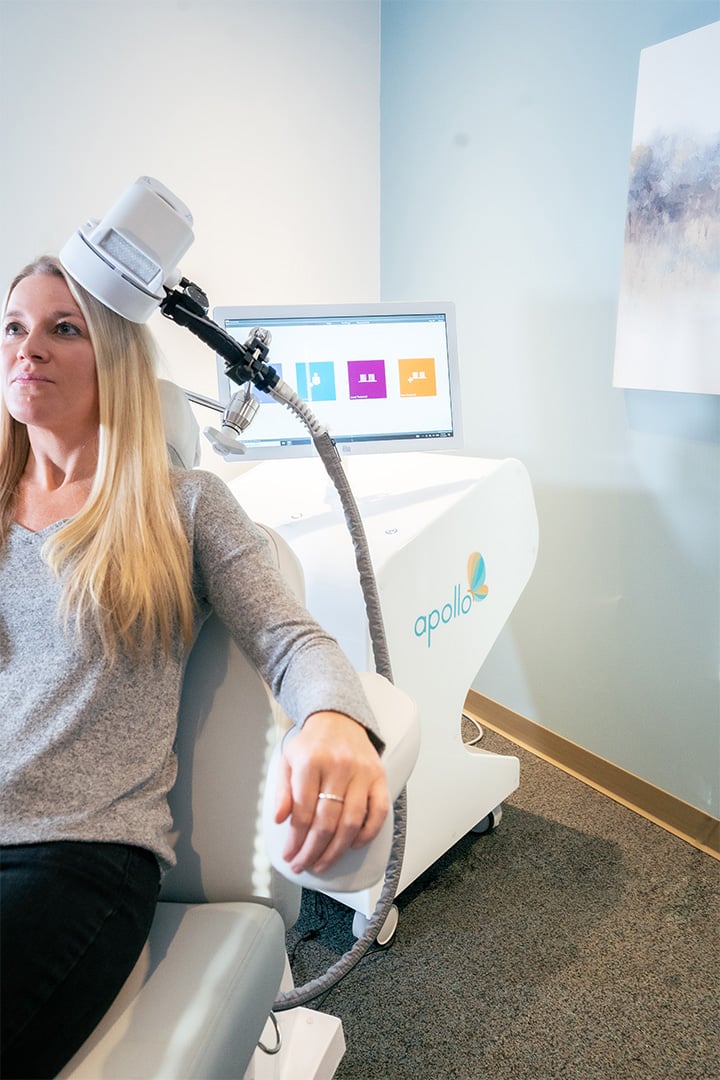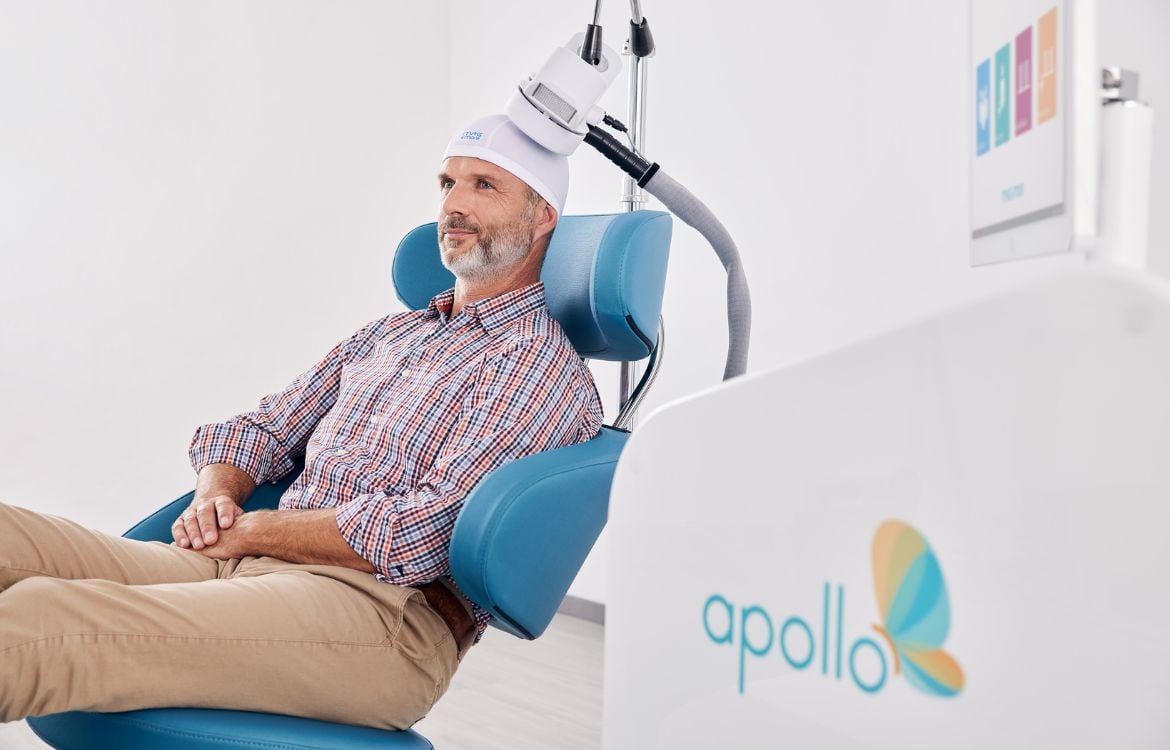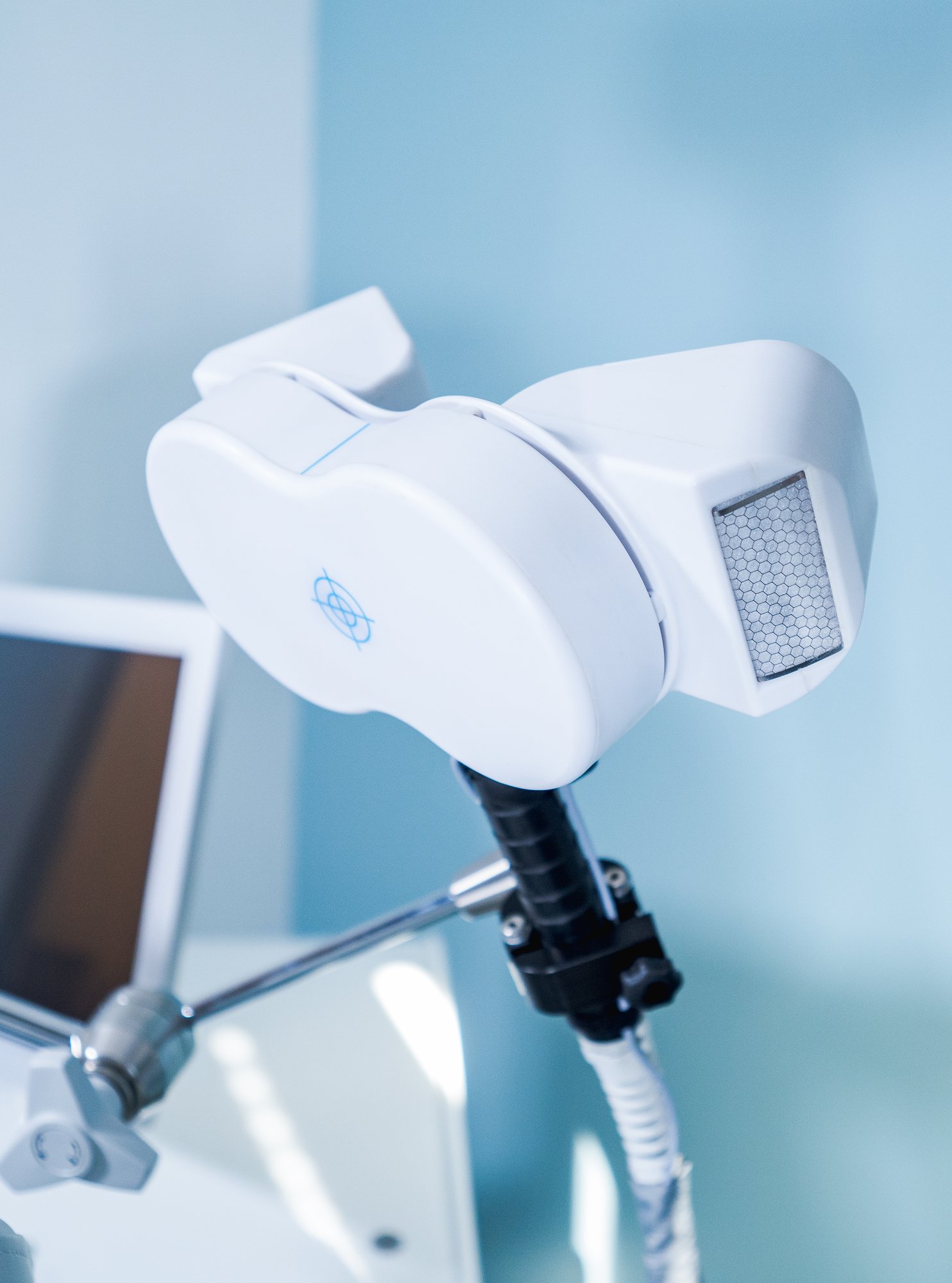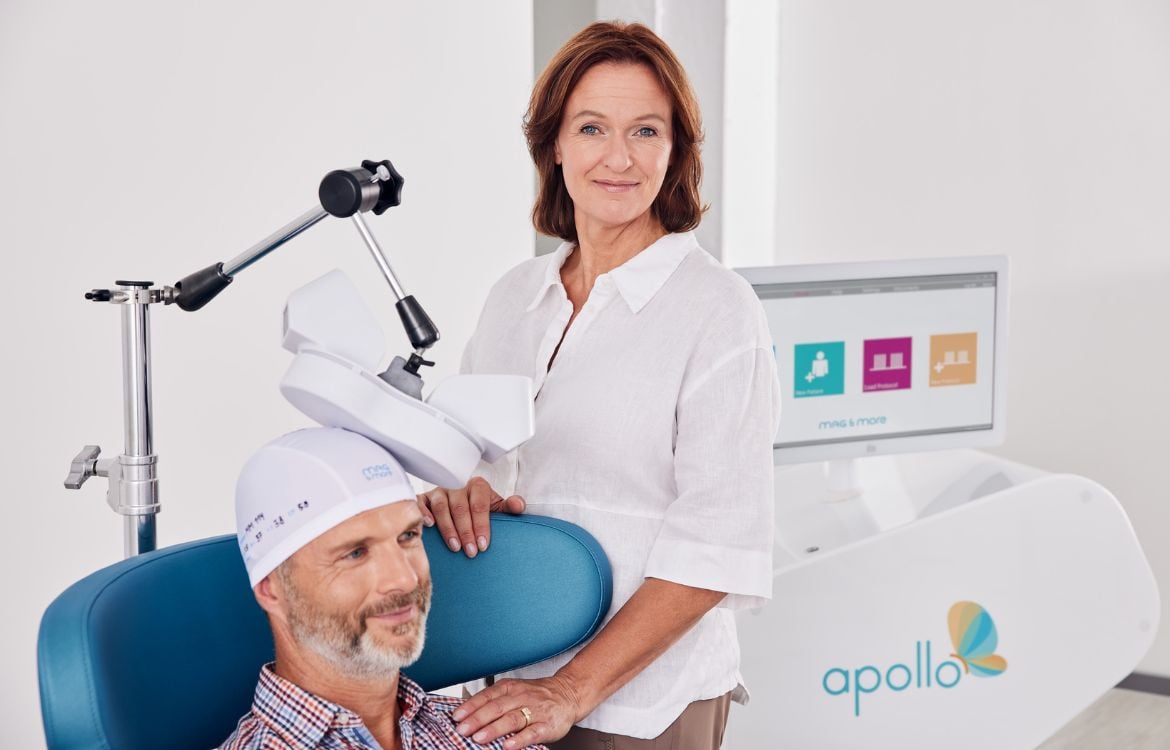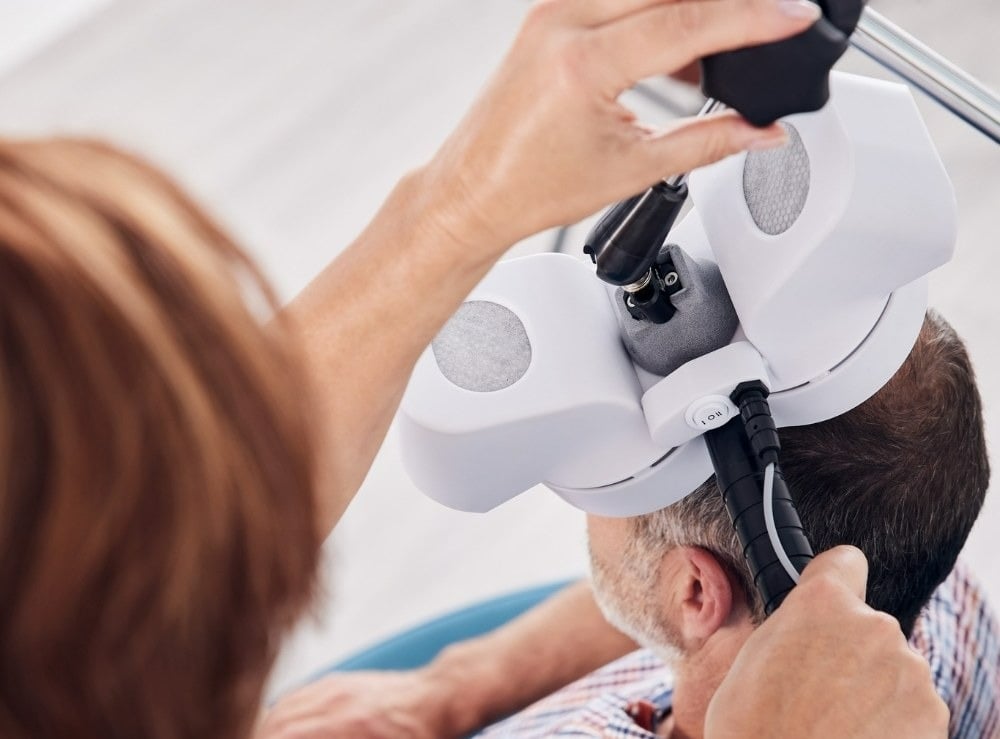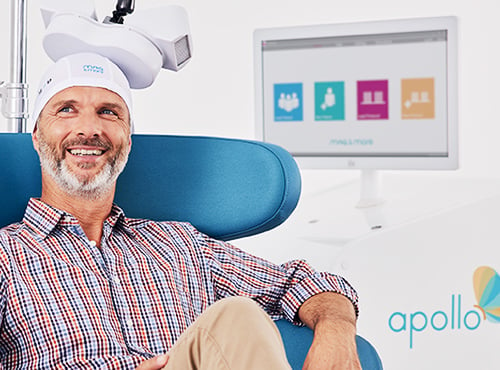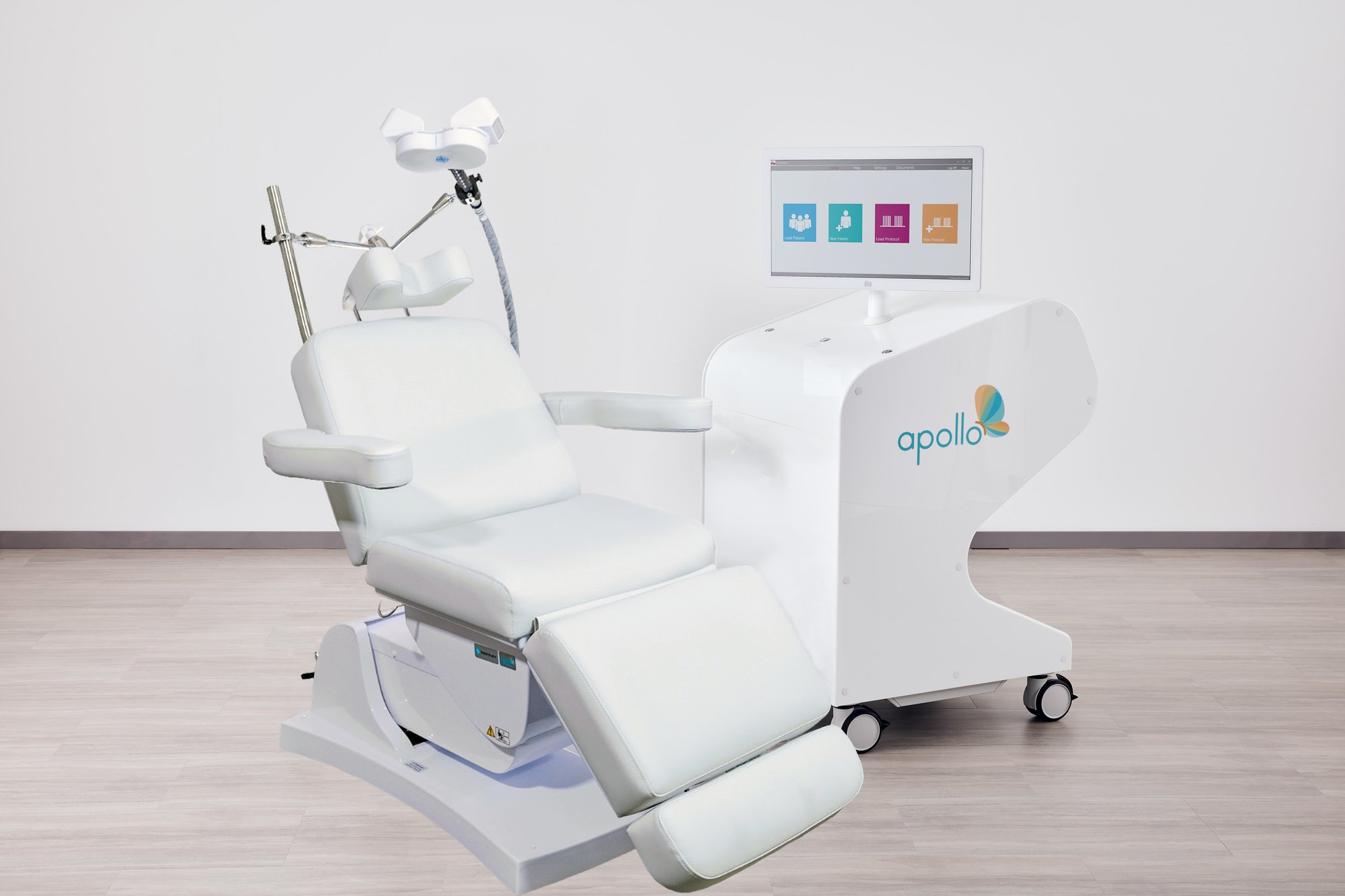 Efficient cortical neuron stimulation for effective treatment
Industry-leading, short bi-phasic pulse length is highly efficient at cortical neuron stimulation
Capable of up to 100 Hz Theta Burst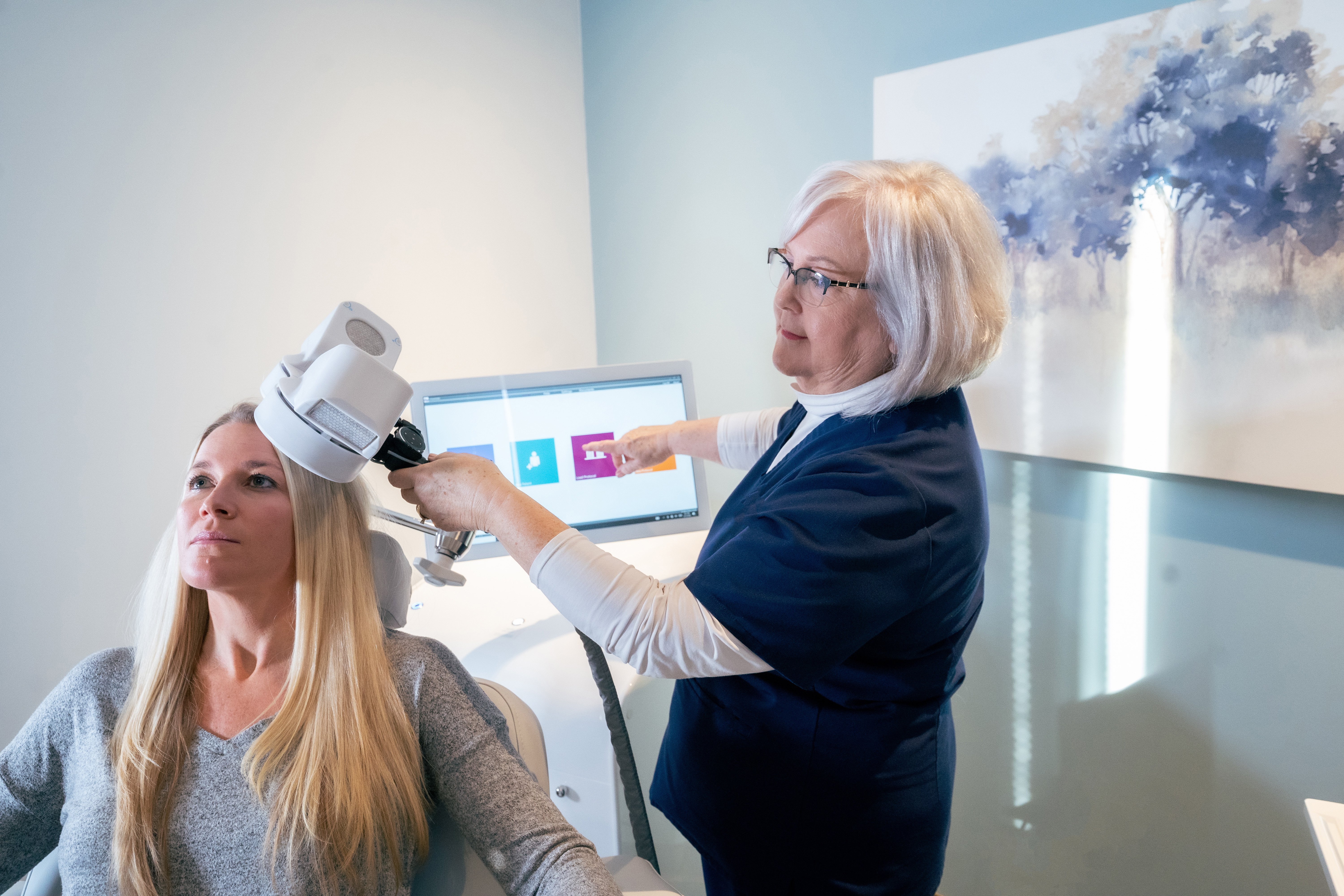 Excellent patient comfort
Ergonomically design patient chair promotes a comfortable treatment process
Quiet treatment coil
Patient awake and alert during treatment
Patient able to resume normal activities after treatment
Makes Patient safety a priority
Short bi-phasic pulse length stimulation puts lower energy input into brain
Storage of all patient treatment settings
Automatic safety check for selected treatment protocols
Assistance system including seizure management
| | |
| --- | --- |
| Stimulation frequency | Capable up to 100 Hz Theta Burst |
| Maximum intensity | 100% intensity @ 30 Hz and 70% intensity @ 100 Hz Theta burst |
| Dimensions | Height 135 cm, Width 120 cm, Depth 65 cm |
| Session duration | ∼19-minutes |
| Motor Threshold Determination | Automatic determination of Motor Threshold using software and same treatment coil |
| Software | "Stimware": stores patient session data, safety and protocol checks |
Software making TMS practice easy

The Apollo TMS Software software makes daily use and running of TMS easy and personalised, saving your time to focus on your patient's comfort. The patient database is HIPAA compliant and handles all relevant information on the stimulation parameters of each individual patient. Reports of the therapy and sessions can be generated for easy reimbursement.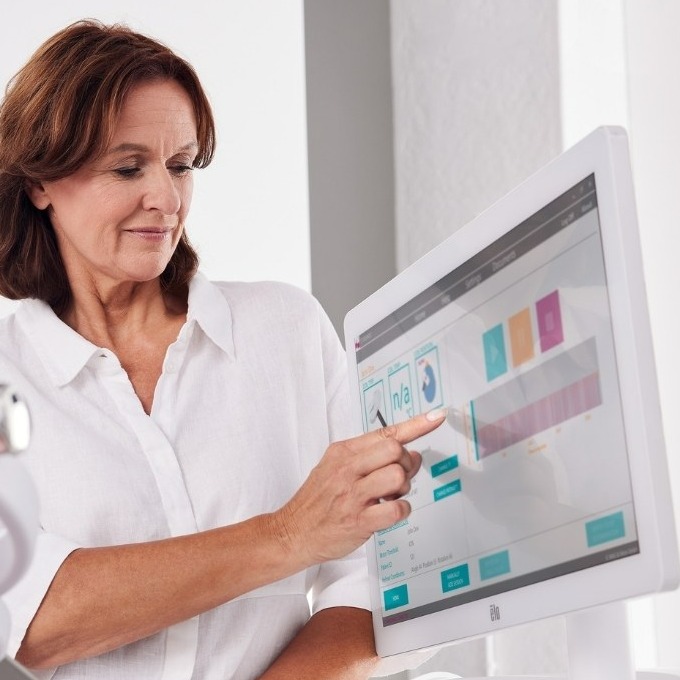 A complete turn-key solution
Whether you are an experienced provider of TMS services or looking to start your TMS practice new, partnering with MAG & More we will guide you through every step of the way.
Our product solutions will be comprehensive, ensuring you feel equipped with quality technology support and training for clinical leaders and practice teams.
Your complete Apollo TMS package will include:
✓ On-site installation by trained personnel
✓ On-site system instruction and hands-on training by TMS experts
✓ Includes high-performance stimulation coil "aCool" or "pCool"
✓ Comes with a TMS starter set, including 10 caps
✓ Complete system warranty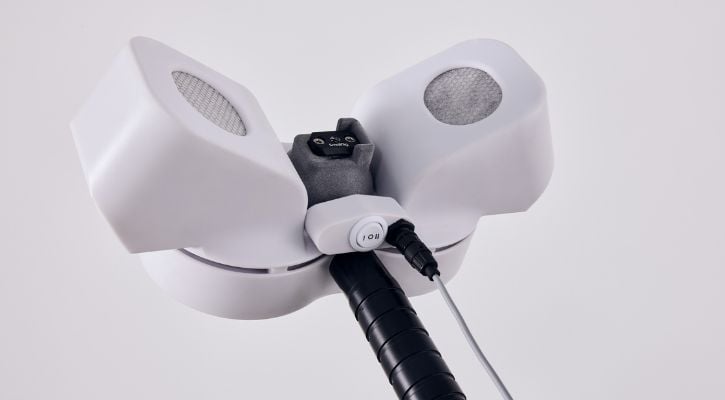 "aCool" Treatment Coil
MAG & More´s "Air Cooling-Technology" reduces heating and allows for an increased number of stimulation pulses
Specially designed for long protocols or high patient throughput
Performance: more than 20.000 pulses at 1 Hz, 75%, 20°C start temp,
Weight: 2,6 kg

No pulse counter which forces you to purchase a new coil after a certain amount of pulses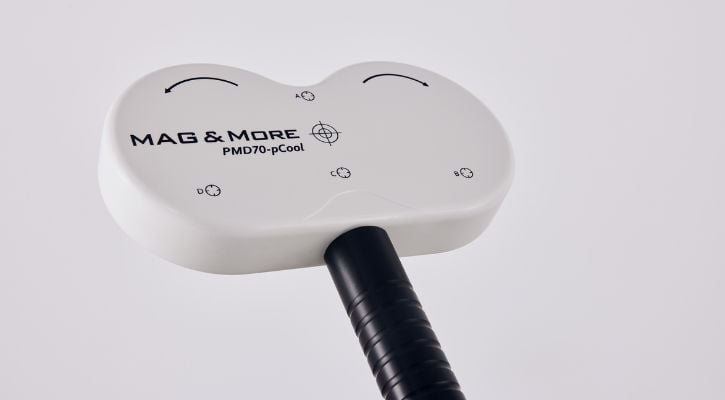 "pCool" Treatment Coil
Performs all standard protocol types (rTMS, continuous TMS,
trains, Theta Burst)
No decrease of pulse intensity during stimulation
Frequency up to 100 Hz theta burst possible
Stable efficiently pulse length of 160 μs
Patented Safety limit features to ensure safe operation
Intuitive and powerful control options
Compatible with all MAG & More coil types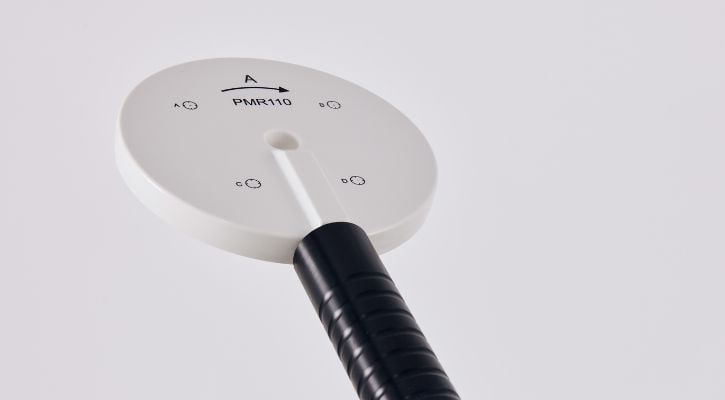 Round coil "PMR" for peripheral stimulation
Circular coil with broader stimulation for peripheral stimulation
Suitable for spinal and peripheral applications
Performance: 1.800 pulses at 1 Hz, 75%, 20°C start temp
Weight: 1,1 kg
Apollo TMS Accessories
Customize your Apollo TMS setup to suit your practice or research needs. Explore our range of coils, chairs and other products compatible with Apollo TMS.